Member Memorial / In Fond Rememberance
Lest We Forget
This page of our website is dedicated in fond rememberance to former Knights Chess Club members who will always remain with us in our hearts.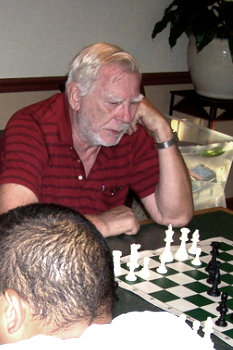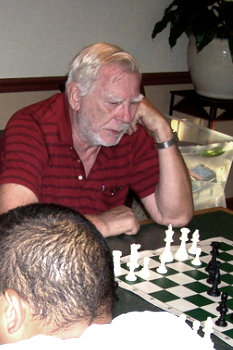 Howard A. Minch
Howard Minch, 87, a longtime resident of Keene, NH, died May 4, 2021 at the Alpine Care Center in Keene following a period of failing health.
For several years Howard was a regularly attending member of the Knights Chess Club. Though Howard was not known as an overly strong player, his love of the game was his never failing inspiration. Whether in good weather or bad, rain, sleet or snow, Howard could most always be seen attending regular club meetings, and will be missed.
Howard enlisted in the U.S. Army and proudly served his country during the Korean War. Howard enjoyed genealogy, looking back at his family heritage and his German descent. He was an avid coin collector and enjoyed collecting anything containing the word "Love" written on it. He loved jigsaw puzzles and anything that would help him to "keep a sharp mind."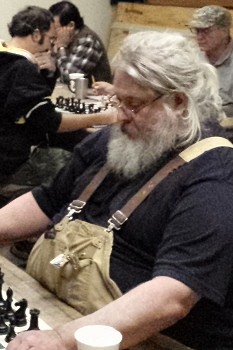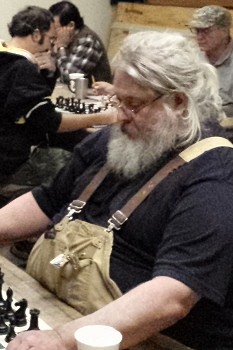 Michael L. Beatini
Michael Beatini, 65, of Joslin Road, North Swanzey, NH, died January 2, 2015, at Dartmouth-Hitchcock Medical Center in Lebanon, NH.
Mike became a regularly attending member of the Knights Chess Club not long after the club began in 2007. Right from the start his warm gentle manor, humorous stories, the off-beat but funny little tunes he would sing, and welcoming personality made him a friend to all. Mike never had a bad word to say about anyone, other than jokingly about himself or his chess game. Always willing to help, and happy to listen, Mike obtained pleasure from such things as good company, friendship, and quality time rather than monetary gain.
Mike attended Clark University in addition to completing some computer programming courses. He resided in several areas around the country, working as a self-employed computer programmer. Mike moved to the Keene area in 1980 where he joined the Keene (NH) Chess Club at that time. He enjoyed reading scientific books. He also had a special love for music, especially the blues and classical music. He enjoyed playing the classical guitar and built his own viola da gamba.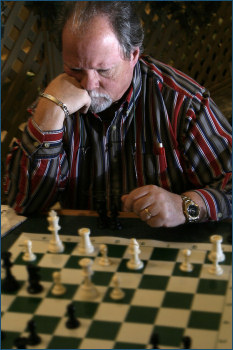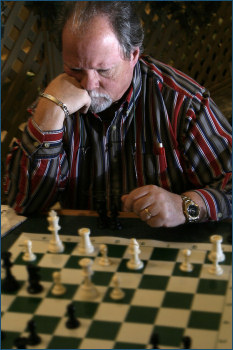 Peter G. DuPuy
Peter DuPuy, 63, renowned philatelist passed away on Sunday, May 16, 2010 after undergoing open heart surgery.
Peter was an original member of the Knights Chess Club and grew to be loved, admired, and respected by all who knew him. His warm and friendly smile, kind heart, and valued friendship will be deeply missed by all. Always upbeat and optimistic, Peter was a rare individual who never had a bad word to say about anyone, rather choosing to be encouraging and friendly. He was ranked in the top 100 players with the New Hampshire Chess Association.
Peter was a renowned international collector and exhibitor of stamps. He was a member of the U.S. Philatelic Society, Inc., the American Philatelic Association, a member and past board member of The Philatelic Foundation, and a member of the New Hampshire and Vermont Philatelic Society. He was a model railroad enthusiast and enjoyed spending many hours working on his model trains. He collected antique cars and was an avid sports fan. He was a longtime New England Patriots and Boston Red Sox fan.